Kingsgold Above And Beyond CCA
MBISS Aust CH Larbellah Team Lead ex Kingsgold Yesterday's Child CCA

Joey

To view Joey's complete pedigree click
HERE
To view Joey

's

OFA record/clearances click HERE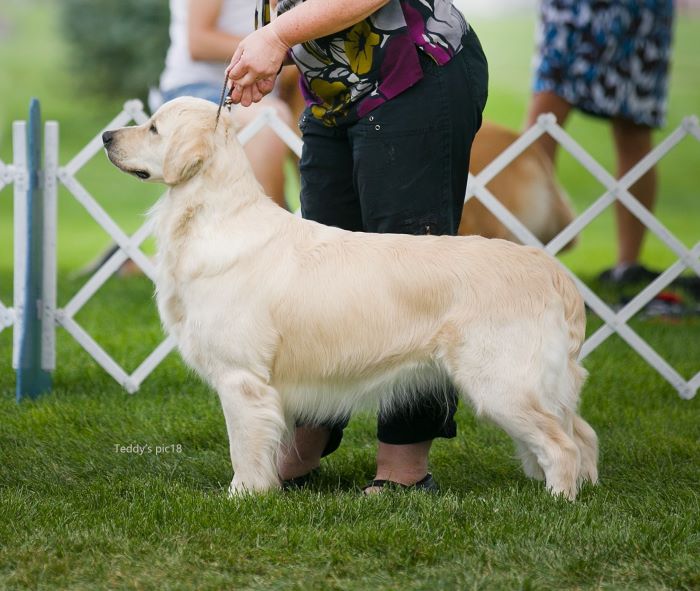 Joey is co-owned and lives with Davy Lampman.  Although Joey is retired from the show ring we look forward to what she has contributed (she is CeCe's mother) to our breeding program and what we hope she contributes in the future.

 

Joey is a slight bitch in bone and long in rib and loin which she gets from her mother.  Her father has great bone and short in loin.


HEAD

: Very typical English style with great proportions.

MOUTH

: Full dentition and scissor bite.

EYES

: Dark, correct shape, with good pigmentation.

COAT

: Lighter in color with good texture.

FEET: Strong and cat like.

CONFORMATION: Joey has good layback and return.  Good length of rib.  Unfortunately long in loin.  Good tail set and rear angels that balance with the front.  Her head flows into a good length of neck and into a strong level topline.


MOVEMENT: Reaches and drives with ease carrying her topline level.  Out and back movement is correct.