The Start of Timberbash
I started in Golden Retrievers in 1994 with my first obedience dog, Jordi (Rachel's Twice Warp Speed CDX). It wasn't long before I caught that "golden bug" and Golden's have been part of my family ever since.
Pictured below are my first two obedience dogs, Hannah and Jordi. I'll always remember these two dogs as my introduction to this great breed.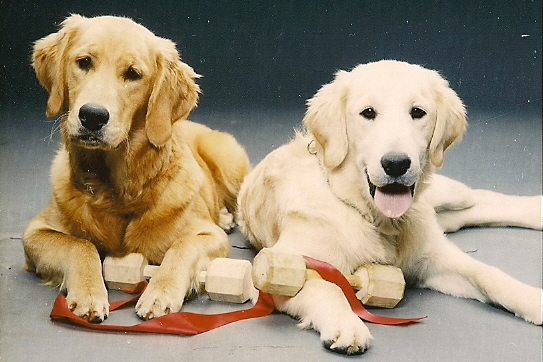 Hannah and Jordi as young puppies
I got my first show dog, GCH Windsong's Timberbash Powder King RN (Cooper) from Dianne Barnes in January 2005. I can't thank Dianne enough for trusting me (a total newbie in the breed ring) with the puppy that turned out to be her first home bred Champion and Grand Champion.
They say dogs can change your life and Golden's certainly did that for me. In 2006, at the Mile Hi GRC Specialty, Chris Miele (Tanner's breeder) introduced me to this tall, kind of old guy from Australia named Bruce McLean; she wanted him to go over Tanner. Little did I know Chris had just introduced me to my future husband!!
More Pictures of Jordi and Hannah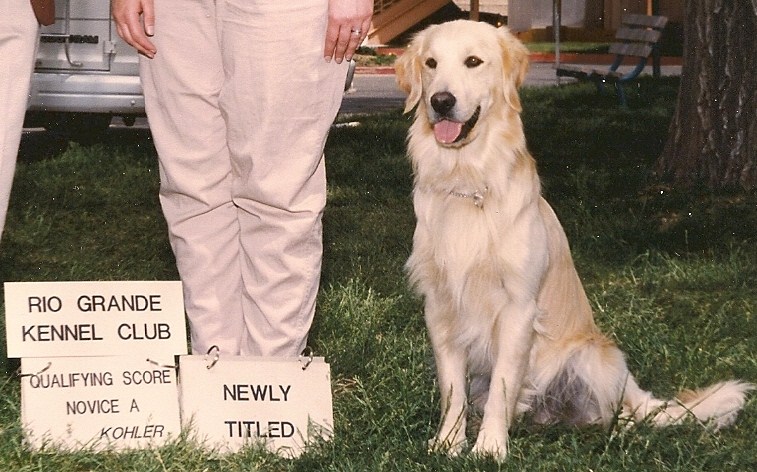 Rachel's Twice Warp Speed CDX "Jordi"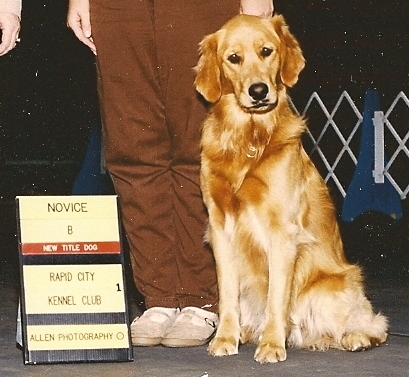 Fanfare's Farah of Dry Creek CD "Hannah"